World Music Concert
Pedair (Cymru)
Veronika Lemishenko (Ukraine)
The Griot Brothers (Senegal & Gambia)

10 April 2023, 7:30pm
Theatr Galeri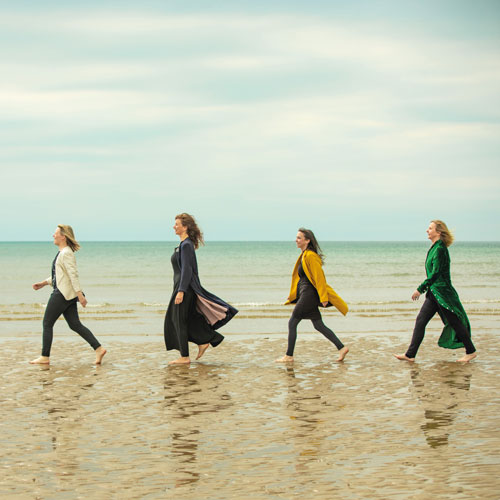 Pedair
Gwenan Gibbard, Sian James, Gwyneth Glyn, Meinir Gwilym
Pedair draws on the talents of four of Wales' most prominent folk artists: Gwenan Gibbard, Gwyneth Glyn, Meinir Gwilym and Siân James. Groundbreaking international artists, they thrive on collaboration and the thrill of live performance. With harps, guitars, piano and accordion, their music has captured the hearts of audiences with their sweeping harmonies, fresh interpretations of the Welsh folk tradition, and intimacy of songwriting. Their first recordings, having emerged during lockdown, gained instant popularity. With their much-anticipated debut album released by Sain in 2022, Pedair's creative synergy is only beginning to reach its full potential.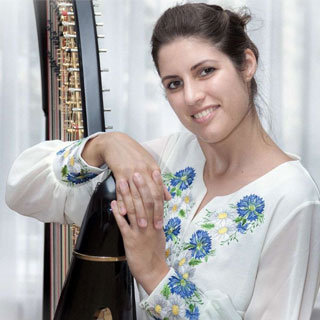 Veronika Lemishenko
Artistic director of the 'Glowing Harp' competition and festival (Kharkiv, Ukraine), co-founder of the 'Veronika Lemishenko Charity Foundation' and member of the Board of Directors of the World Harp Congress. Veronika was a Prize-winner at this Festival in 2014 and 2018 and other  international harp competitions in France, Spain, Ukraine, Czech Republic, Bulgaria, Russia, Greece and Singapore and has performed in international musical festivals: La Folle Journee, Camac Festival (France), Harp Masters Festspiele (Switzerland), Lisboa Harp Seminar (Portugal).
Veronika will perform music based on the traditional music of Ukraine in this concert.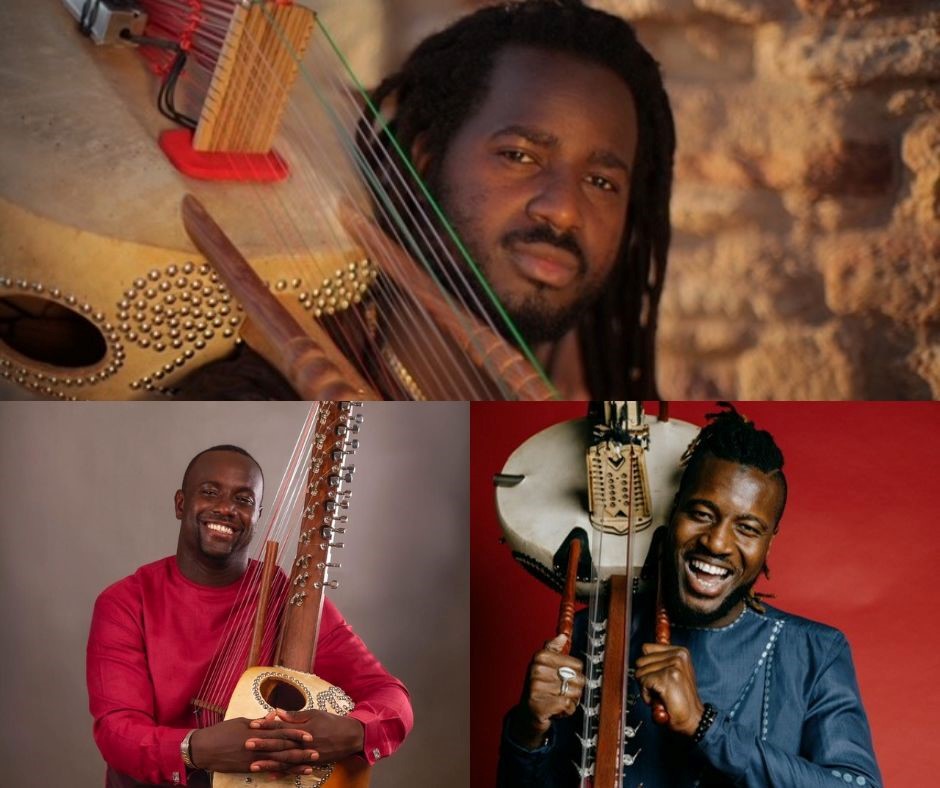 The Griot Brothers
Suntou Susso, Modou Ndiaye & Sura Susso
Griot brothers of Senegalese and Gambian heritage, Suntou Susso, Modou Ndiaye and Sura Susso are each incredibly talented kora players, multi-instrumentalists, singers and composers in their own right.
The kora – a 22 stringed harp lute – is unique to the 700-year-old Griot tradition of the Mandinka people from West Africa to which they belong. Suntou, Modou and Sura embrace their role as oral historians and storytellers, preserving a people's culture through song, music and poetry.
Growing up, their family home was constantly filled with music, and they carry those rich musical traditions, cleverly weaving them into exciting modern compositions.
Tickets
£16, £14, £5 (under 18)
Galeri Box Office:
01286 685 222