Open to harpists born on or after September 1st, 2003
The application process to take part in this competition has now closed.

Stage 1: Recital (15')
Held on Friday, 7 April at 9:00am
A balanced programme to include one of the following:
John Thomas: Any one of the 24 Welsh Melodies (Adlais)
L. Dussek: One of the 6 Sonatinas (complete) Musica Antiqua Bohemia (Edition Suprafon)
J S Bach: Bourée ed. H. Renié – Les Classiques de la Harpe vol. 3 (Leduc)
Stage 2: Recital (20')
Held on Saturday, 8 April at 2:00pm
A balanced programme to include one of the following:
Gareth Glyn: Erddigan – Living Harp 1 (Curiad)
Ann Griffiths: Beth yw'r Haf i mi? / What is summer to me? (Adlais)
Meinir Heulyn: Pedair Waltz o Gymru / Four Welsh Waltzes – A Celtic Feast Vol.1
Alun Hoddinott: Sonata
William Mathias: Three Improvisations
John Parry: Sonata No. 2 – complete (any edition)
Grace Williams: Hiraeth
One piece from Stage 1 can be repeated if desired.
Prizes
Three equal scholarships of £1,500 each for further harp study
£60
This includes entry to all festival events and evening concerts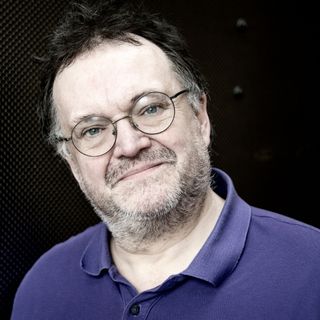 Geraint Lewis (Chair)
Geraint Lewis was born in Cardiff in 1958 and educated at Bryntaf and Rhydfelen schools, the Royal Welsh College of Music and Drama and at St. John's College, Cambridge as a pupil of the legendary George Guest. He's worked closely with many composers, including William Mathias, Alun Hoddinott, Michael Tippett, George Benjamin and Pwyll ap Siôn. Well known as a lecturer, composer, scholar, festival director, record producer and committee chairman, he is also a broadcaster and contributes regularly to Barn and Gramophone magazines. His anthem 'The Souls of the Righteous' was performed in memory of the Queen at St. Paul's Cathedral on September 9th last year.
Clíona Doris
Clíona Doris is a Professor at TU Dublin Conservatoire where she lectures in harp, performance studies and artistic research, as well as co-ordinating postgraduate music performance programmes. She previously held the positions of Head of Orchestral Studies and Head of the Conservatoire. As a harpist, she has extensive performing and recording experience as a soloist and chamber musician, with a particular interest in contemporary music. Clíona is a member of the Board and Corporation of the World Harp Congress, having served as Chair of the Ninth World Harp Congress Dublin 2005. She also served as a board member Music Generation and Music Network, and Chair of the Board of Directors of the Contemporary Music Centre Ireland. Following undergraduate studies at Queen's University, Clíona pursued postgraduate studies at Indiana University, Bloomington, USA, graduating with the Doctor of Music Degree in Harp Performance and Music Literature, under the direction of the acclaimed harpist, Susann McDonald.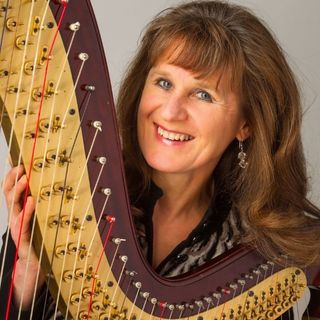 Monika Stadler
Monika Stadler is one of the most creative solo harpists in Europe. She studied classical harp at the Vienna University of Music with Prof. Blovsky-Miller (diploma with highest honours), and jazz harp with Deborah Henson-Conant, in the USA, where she won several awards at international jazz harp competitions. After engagements with the Vienna Symphony Orchestra, she only performs as a soloist, in duet or trio formations, exclusively with her own projects. Apart from her schedule as a performer throughout of Europe, USA, Canada, Middle East and Asia, she teaches many jazz & improvisation workshops for harpists. Currently she is a guest professor at the Guildhall School of Music and Drama in London, UK, as well as a staff member of the University of Music and Drama in Vienna, Austria. She released 12 CDs (her own compositions) as well as 10 music books. For detailed information please see www.harp.at