Open to harpists born on or after September 1st, 2009
The application process to take part in this competition has now closed.

To be held on Thursday, 6 April at 9:00am
Free choice programme up to 7 minutes duration
Prizes
 Three equal scholarships of £300 each for further harp study
£30
This includes a ticket for competitor and an accompanying adult to one evening concert of their choice and entry to all Festival daytime activities for the competitor.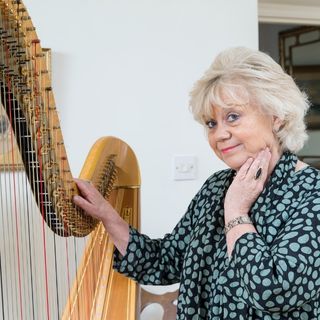 Gillian Green
Gillian is from Criccieth in North Wales and was one of the first music students to attend Chetham's School of Music. She furthered her studies at Cardiff University studying harp with Elinor Bennett, Ann Griffiths and Aileen MacArdle. She was a harp tutor for the Mid Glamorgan Authority for many years and in 1988 was awarded a grant from the Welsh Arts Council to study Arts Management at City University, London. In 1990, she was appointed Director of Yehudi Menuhin's Live Music Now scheme in Wales and was the Director of Auditions for LMN UK until 2020. She is currently the Artistic Director of Fishguard and West Wales International Music Festival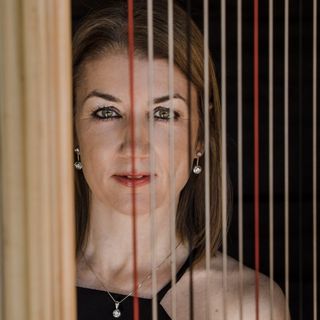 Catrin Williams
Catrin studied with Ceinwen Roberts, Elinor Bennett and Marisa Robles at the Royal College of Music, London. She was a finalist in the 'All Wales Young Musician' and as a student was member of the 'Schleswig Holstein Music Festival' playing under the baton of Leonard Bernstein. Catrin is the harpist of the Gran Canaria Philharmonic since 1990 and is regularly invited to play in other orchestras across Europe. She was invited to play in the new opera orchestra (Les Arts) in Valencia for two years. She regularly plays as a soloist with conductors such as Andres Orozco-Estrada, Gianandrea Noseda and Frederic Chaslin. Her most recent engagement was a tour with the Kyiv Symphony Orchestra playing the Glière harp concerto in February. She has recorded the Ginastera harp concerto for Arte Nova, El Castillo de Almodovar by Turina for ASV, and the Lutoslawski oboe and harp concerto for Summit Records. Catrin is passionate about chamber music and has an oboe and harp duo with her husband Salvador Mir. They premiered the Lutoslawski concerto in Spain and Agustin Charles composed an oboe and harp concerto for them. She is a tutor on the Spanish Youth Orchestra and recently went to teach in the Colombian Youth Orchestra.