Open to harpists born on or after September 1st, 1987
Registration to take part in the Chief Musician Competition has now closed and we aren't accepting late entries for this competition.

Stage 1: Recital (20')
Held on Saturday, 8 April at 9:00am
A balanced programme to include one of the following:
John Metcalf: Any two pieces from Harp Scrapbook (Curiad)
Albert Roussel: Impromptu (Durand)
Alun Hoddinott: Fantasy for Harp  (Oxford University Press)
Domenico Scarlatti: Sonata in A Major, K113 A Collection of 17 Sonatas arr. McDonald / Wood (Music Works – Harp Editions) [Competitor to decide if they would like to include the repeats or not]
Elias Parish-Alvars: Serenade (Adlais)
Stage 2: Recital (25')
Held on Monday, 10 April at 9:00am
A balanced programme to include one of the following. No pieces from Stage 1 can be repeated.
J S Bach: Suite BWV 1006a ed. Sioned WIlliams (Oxford University Press)
Paul Hindemith: Sonata (1939) (Schott)
Louis Spohr: Fantaisie in C minor Op.35 (Barenreiter)
Felix Godefroid: Carnival de Venice (any edition)
Benjamin Britten: Suite for Harp Op.83 (Faber Music)
Stage 3: Recital (30')
Held on Tuesday, 11 April at 7:30pm
Programme to include:
To include Camille Saint-Saëns: Fantasie Op.124 – Harp & Violin (Durand); Violinist: Simon Chalk.
One piece from Stage 1 or 2 can be repeated
Prizes
1st: £5,000
2nd: £2,000
3rd: £1,000
£80
This includes entry to all festival events and evening concerts.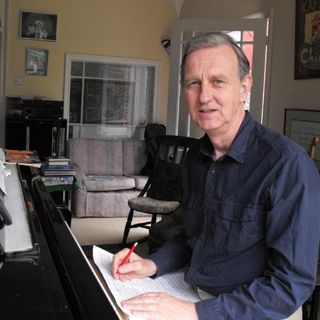 John Metcalf (Chair)
John Metcalf is a leading Welsh/Canadian composer whose work, represented by a definitive catalogue of recordings, has received wide exposure internationally. His creative output includes seven operas, two to commission from Welsh National Opera, the most recent being his highly acclaimed opera to the iconic text of Dylan Thomas' Under Milk Wood.
The return to live concerts in 2022 following the pandemic saw the premiere Hallelujah for 8 part choir, of a new solo piano work entitled Metaphysical Studies and the recording of a new string quartet Towards Silence.
2022 also marked the return to live concerts of the Vale of Glamorgan Festival – the celebration of living composers – of which he is the founding Artistic Director.
John Metcalf is an Honorary Fellow of Cardiff University, St. David's College Lampeter, and the Royal Welsh College of Music and Drama. In 1999 his music was played as Her Majesty Queen Elizabeth 11 signed the Act bringing into being the Wales Assembly Government.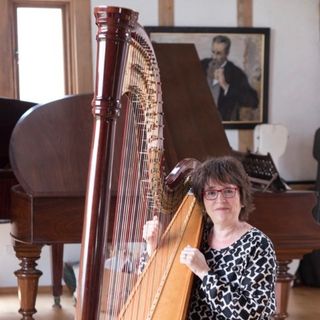 Imogen Barford
Imogen Barford is Head of Harp at the Guildhall School of Music and Drama in London. Her busy free-lance career has covered an extremely wide range of activities: concerto soloist; orchestral work with all the major London symphony orchestras, opera and ballet; extensive chamber music; contemporary music and early music on original instruments; plus radio and TV broadcasts, recordings and foreign tours.
Her commitment to contemporary music has led to numerous first performances, and commissioning awards, and in 2013 Imogen began commissioning a series of harp solo and chamber works from Simon Holt, Robert Saxton, Julian Phillips, Mark Anthony Turnage, Hannah Kendall and Eloise Gynn.
Imogen has given masterclasses throughout Europe and is much in demand as an examiner and adjudicator. She has been a jury member for International Harp Competitions in Poland, Germany, Austria, Hungary and Wales, as well as for the BBC Young Musician of the Year. She has examined throughout the UK and in The Hague, Oslo and Geneva. Imogen is also a fully qualified teacher of the Alexander Technique.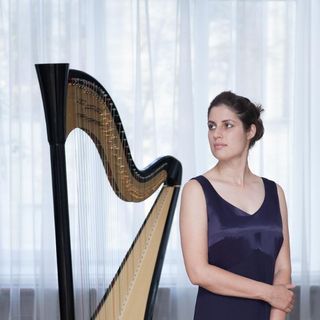 Veronica Lemishenko
Artistic director of the 'Glowing Harp' competition and festival (Kharkiv, Ukraine), co-founder of the 'Veronika Lemishenko Charity Foundation' and member of the Board of Directors of the World Harp Congress, Veronika is a Prize-winner in international harp competitions in Wales, France, Spain, Ukraine, Czech Republic, Bulgaria, Russia, Greece and Singapore and has performed in international musical festivals: La Folle Journee, Camac Festival (France), Harp Masters Festspiele (Switzerland), Lisboa Harp Seminar (Portugal).
As soloist she has performed at the Royal Academy of Music, London, Esplanade (Singapore), and as an orchestral player at the Vienna Konzerthaus (Austria), Berliner Philharmonic (Germany), Paris Philharmonic (France), Teatro La Fenice (Italy). Actively co-operating with contemporary composers, among the those who dedicated their compositions to Veronika are Paul Patterson, Evgen Andreev and Valeriy Antonyuk. Veronika is the harpist at HNK orchestra (Osijek, Croatia) and National Symphony orchestra of Ukraine (Kyiv, Ukraine) and has released two CDs.
Since the war has started Veronika opened a fundraising organised by "Veronika Lemishenko Charity Foundation" and "Glowing Harp".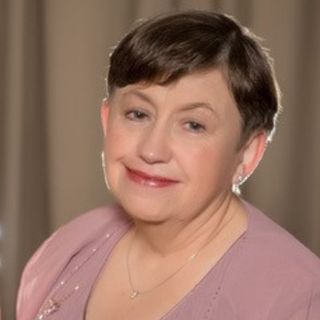 Sioned WIlliams
Sioned, who is originally from Flintshire, held the prestigious position of Principal Harpist of the BBCSO from 1990–2017, and she continues to have a busy career with recitals, broadcasting, recording, researching and teaching. She created the first-ever integrated course for harpists in the UK, at TCM London, and was also responsible for composing the first-ever harp sight-reading tests for the ABRSM.
In duo recitals, she has partnered flautists James Galway, William Bennett and Aurèle Nicolet, cellist Stephen Isserlis, singers Michael Chance, Martyn Hill, Neil Mackie, Lisa Milne, Mark Padmore, Andrew Watts, Roderick Williams, Anthony Rolfe-Johnson and Frederica von Stade; she has worked with The BBC Singers, BBCSO Chorus, Cantamus, Holst Singers, The Sixteen, Tenebrae, Winchester Quiristers, and the choirs of King's College Cambridge, St Paul's Cathedral, Westminster Abbey and Cathedral, in concert and on award-winning discs.
Sioned constantly expands the harp repertoire by premiering and commissioning innovative new works, including concertos on Camac's Midi-Harp and the Persian Soveida Harp. Having been President of the UK Harp Association for 14 years, Sioned is an Honorary Research Fellow at the RAM, and enjoys creating fascinating illustrated recitals on a wide range of topics.